The discovery of shards of a painted pottery vessel, containing one of the longest hieroglyphic texts discovered in Central America, offers new clues about the mysterious disappearance of the ancient Mayan civilization, according to Baylor University researchers who led carry out the excavations.
The vase, found in a corner near the entrance to the royal palace along with other artifacts associated with the complex's abandonment, at the Baking Pot Maya site in Belize (northwest of San Ignacio City), was discovered in excavations directed by Julie Hoggarth, assistant professor of anthropology at Baylor's College of Arts &Sciences.
After the reconstruction of the 82 fragments (more than 60 percent of the original glass), the text has been read, which includes a dedication of the year 812 AD. made by Komkom (the owner of the glass). It tells, through hieroglyphs, the political turmoil, alliances, wars, rituals and the genealogy of the Mayan rulers, who are said to have been pious kings .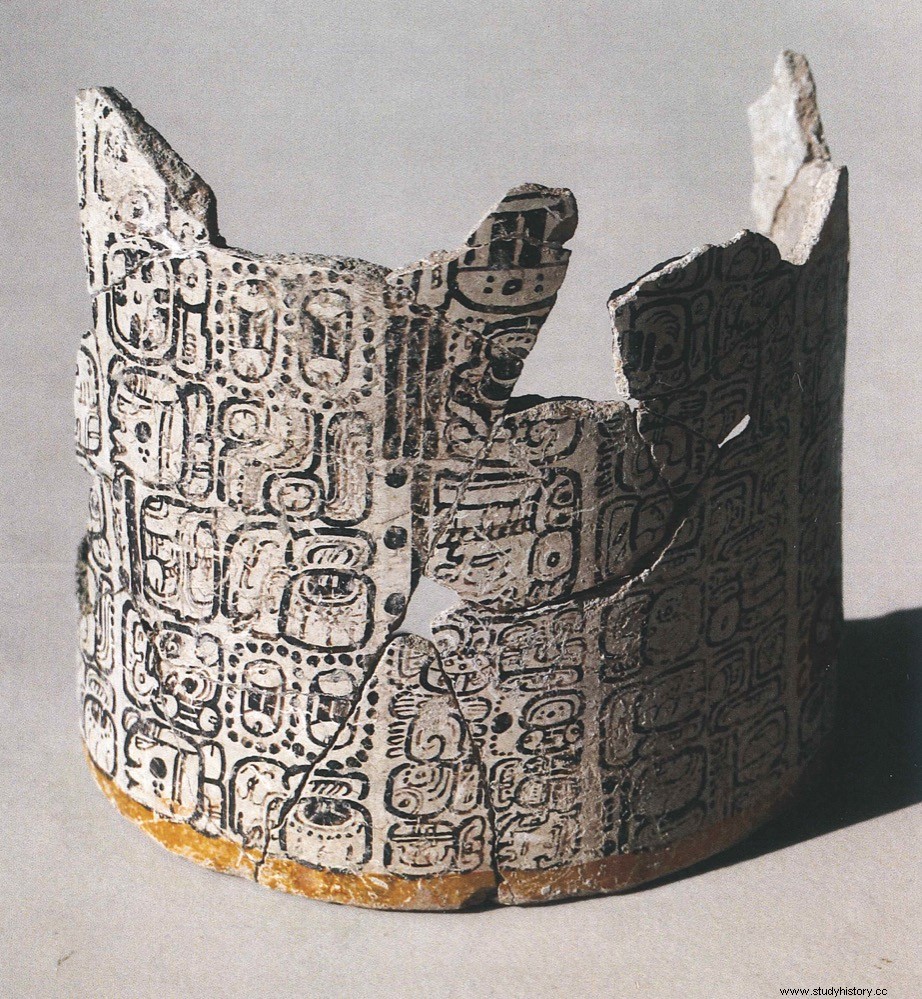 The vase measures about 23 centimeters and would have originally contained 202 hieroglyphic blocks, making it the longest pre-Columbian text discovered in Belize and one of the 10 longest Classic Period (250-1000 AD) texts ever found. in the Mayan area. It was used for drinking and was found in a ritual deposit that had been covered with limestone from the adjacent collapsed buildings.
Whatever the reason the Mayans abandoned the Baking Pot, they destroyed pottery, musical instruments, and other objects as part of an abandonment ritual.
Swords, pendants, inkwells, fragments of flutes and human bones also appeared among other finds.
---