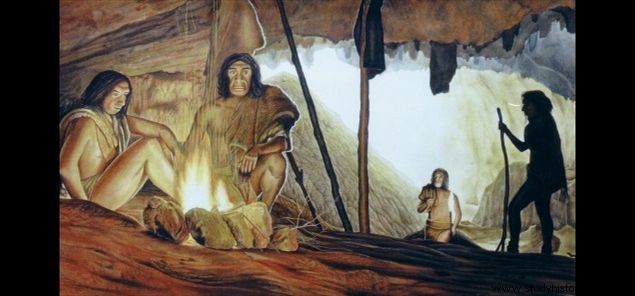 Neanderthal man
hot water a luxury of our times?
It certainly seems not, at least judging by a recent discovery made by researchers from the Catalan Institute of Human Paleoecology and Social Evolution, who analyzing a prehistoric shelter on the site of Abric Romani in Catalonia (Spain), they were faced with an unexpected surprise.
In fact, between the hearths and the heated rocks inside the ancient residence, a hole was found, which according to experts would have served to heat water for "domestic" use.
It looks like Neanderthal Man therefore, already made use of heated water in the "home".