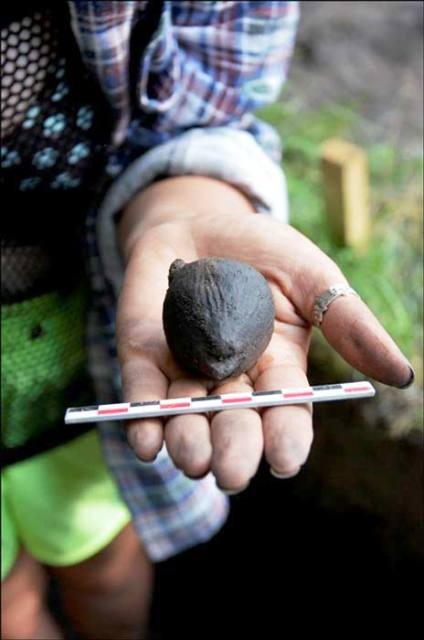 The prehistoric rattle found in Russia
It looks like some toys are timeless and will appeal to today's children as much as they did yesterday.
The one found a few weeks ago in a Russian archaeological site is a rattle belonged to a baby lived about 4000 years ago.
It is a clay object with small "sounding" stones inside, which, when agitated, cheered up or kept the little one calm.
The accurate manufacture of the find is striking, especially for having been made in an era so distant from ours (we are in the Bronze Age ), and the fact that it is still fully functional.
It seems that it is the oldest toy ever discovered until now, demonstrating that after all, children, from prehistoric times to today, have not changed that much.
Learn more :Http://tuttosu.virgilio.it/detail/Trovato-un-sonaglio-per-bambini-di-4000-anni-fa,IMB_407177_2885.html.