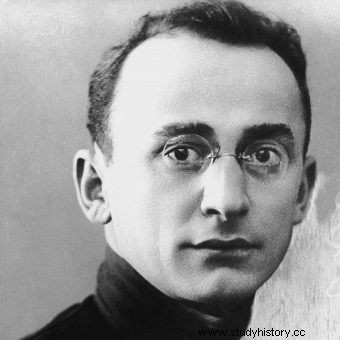 Lavrenty Beria (photo:public domain)
Lavrenty Beria (1899-1953) - a close associate of Joseph Stalin, head of the NKVD. Lavrentiy Beria was born to a peasant family in Abkhazia. He studied at the engineering department in Baku. In 1917 he joined the Bolsheviks, and probably four years later he joined the Cheka. In 1924, he participated in the suppression of the national uprising in Georgia (up to 10,000 people were executed then), for which he was appointed head of the secret political branch of the OGPU in the Transcaucasus.
In 1932, he became party leader for the entire region, and two years later - a member of the Central Committee. He was a co-organizer of purges in the army and in party structures. He created the Gulag. After Nikolai Yezhov's demotion, Beria became the head of the NKVD and in 1945 the marshal of the USSR.
In 1953, his career collapsed when suspicions fell on him of participating in the attack on Stalin. Khrushchev, Malenkov and Molotov had sued him and sentenced him to death. The court case was probably supposed to cover the fact that he had been murdered before. Lavrenty Beria was extremely brutal and carried out even the bloodiest orders of Stalin without murmuring. He was also responsible for the persecution of Poles after 1939 and was one of those who sealed the fate of Polish officers in Katyn.