As an ally of Germany, Japan received from the German Reich a new embassy next to the Tiergarten in 1943. The previous embassy was located next to the Reichstag, but due to the great reform of the city that was taking place, the building was demolished.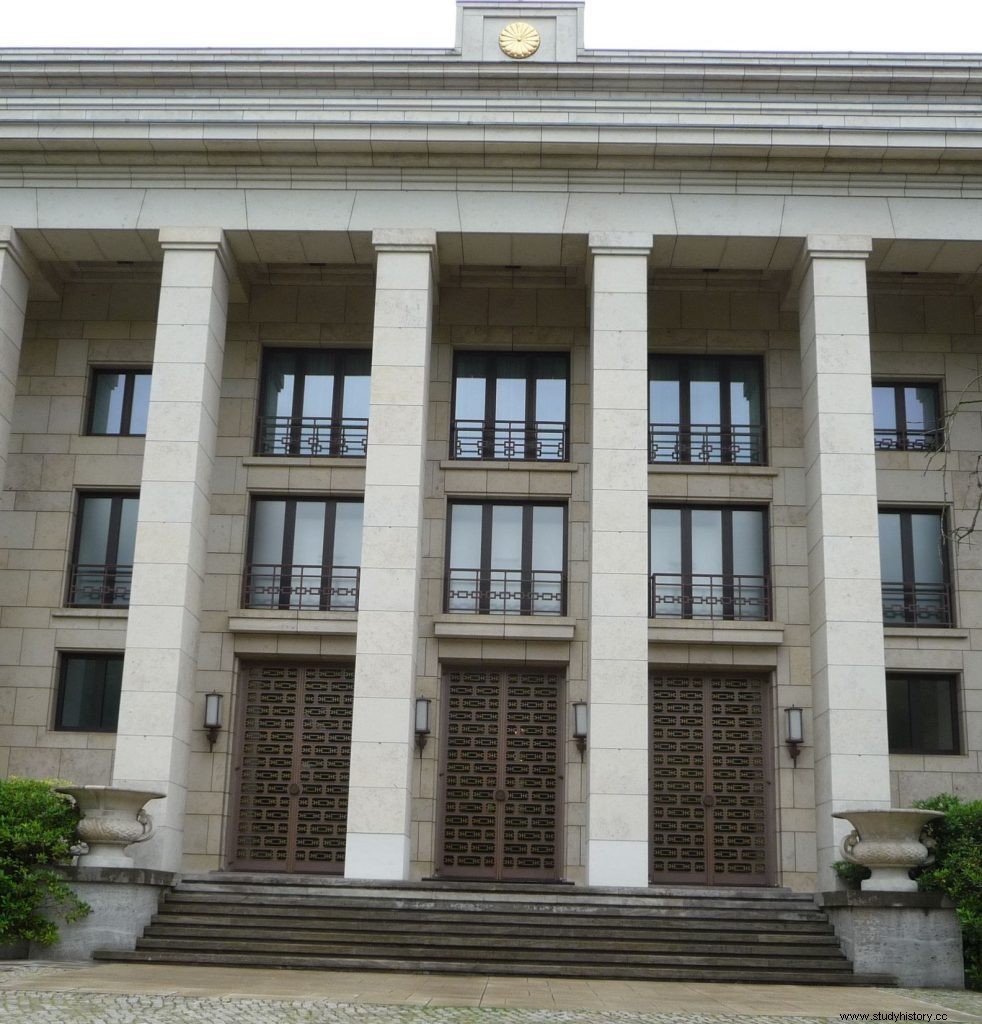 The new embassy was badly damaged during the war, but the main façade was preserved and was integrated into the reconstruction that took place after German reunification. Today the building is dominated by a large golden chrysanthemum, a symbol of Japanese imperial power.
How to get to the Japanese embassy
The Japanese embassy is located in the immediate vicinity of the Tiergarten park. To get there we must take bus line 200 to the Tiergartenstrasse stop. To find out the best combination to get there, you can consult the following LINK.