The Reich Bank was the most important financial center in Germany during Nazism. Completed by 1939, the building housed millions of gold marks stolen and looted throughout Europe during the years of the regime. The large safes kept thousands of gold bars, which had been obtained from the peoples of Europe. To prevent the stolen metal from being detected, the ingots were marked with the year 1935 to prevent them from being identified.
The building today belongs to the German foreign ministry, which uses the old vaults as archives. The building is closed to public visits in general. It is only accessible during the government open days on the last weekend of August.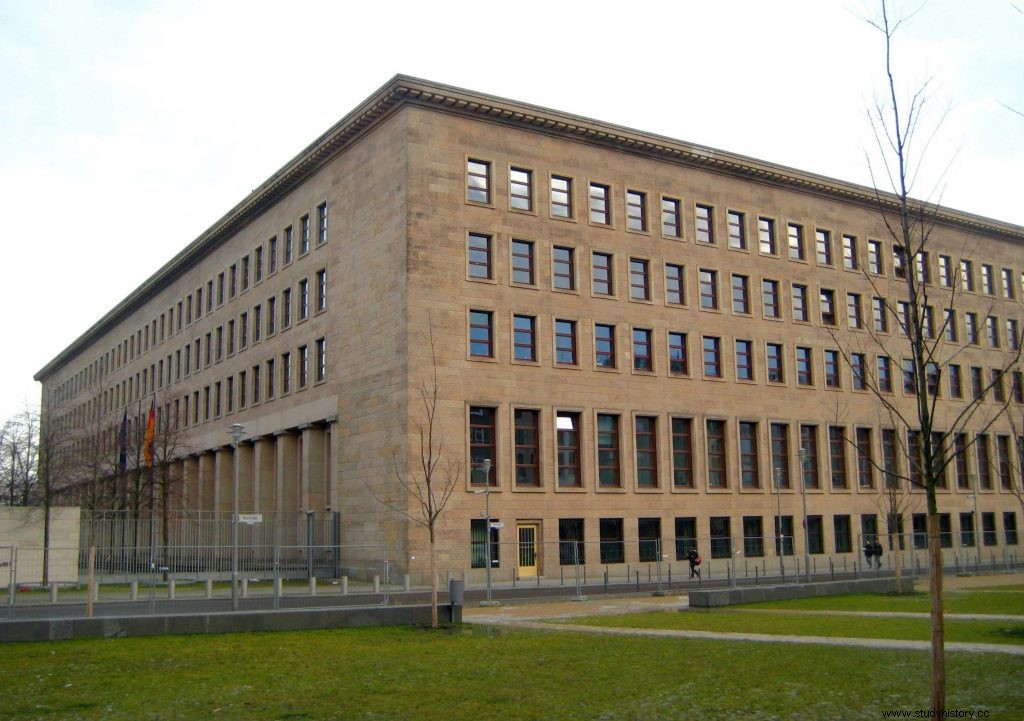 How to get to the Reich Bank
The former Reich Bank is located in the city center of Berlin. To get there, we must go to the stop Spittelmarkt on the U2 subway line. To know the best combination to arrive you can consult the following LINK.