In 1935 an impressive barracks complex was built for the SS Germania regiment. The first SS troops who participated in the occupation of Austria in 1938 and its subsequent Anschluss were garrisoned here. . The Langenhorn barracks was also the destination of the Danish Freikorps, volunteer soldiers from Denmark who joined the ranks of the SS since 1940.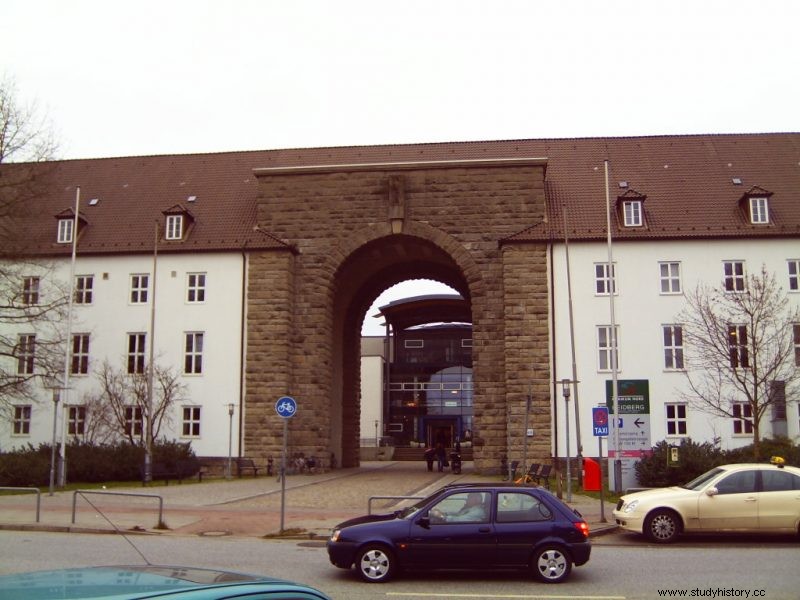 The complex was a small town, where a large main building could be found, for the administration of the troops and to house the soldiers. All around there were armories and training camps. The complex was completed with a small colony of single-family houses assigned to SS officers.
After World War II and the defeat of Nazi Germany, the complex became a public hospital. Today the exterior architecture has remained original, but not the interior, which has been adapted to the new function of the complex. An information panel about the place has been placed at the entrance of the hospital.
How to get to the SS Langenhorn Barracks
The former SS barracks are located north of the city of Hamburg, in the Langenhorn district. To get there we must take the U1 subway line to Kiwittsmoor station. .