Pre-war Poland struggled with pedophilia, with the plague of exhibitionists, and even with degenerates "damning the corpse". One deviation, however, did not survive the test of time. Because who is looking for ... braid cutters today with fear?
Magnus Hirschfeld - a German doctor who is considered to be one of the fathers of modern sexology - included hair thieves in the group of perhaps not the most dangerous, but certainly the most onerous fetishists. People whose attention is so constrained by a certain attribute that they become blind to "all other qualities" of the female body. Above all:they are ready to "violate" "possess the desired objects".
The owner of these beautiful braids could not feel safe. Someone might have cut them at any time.
For example, the author cited a case from 1906, when a 23-year-old student from a local university was arrested in Berlin. The boy was accused of 12 cases of bodily injuries and active images, and 16 cases of theft. Attacks on girls consisting in cutting off a lock of their hair were included in the first category. For the second:cases where a student took hair ribbons from strange women. To the prosecutor, it did not seem funny or unimportant at all.
He cut them off and hid them. Famous cases from abroad
The accused was subjected to intensive interrogation. "What have you done with the braids?" "Have you had similar inclinations before?" He was asked if he was concerned about gray hair, or just blonde locks. The boy kept his composure. He talked about a special casket with the word "memories" in which he kept the stolen goods. "I have taken my hair out many times and kissed it. Sometimes I would put them on a pillow and put my head on them, "he confided.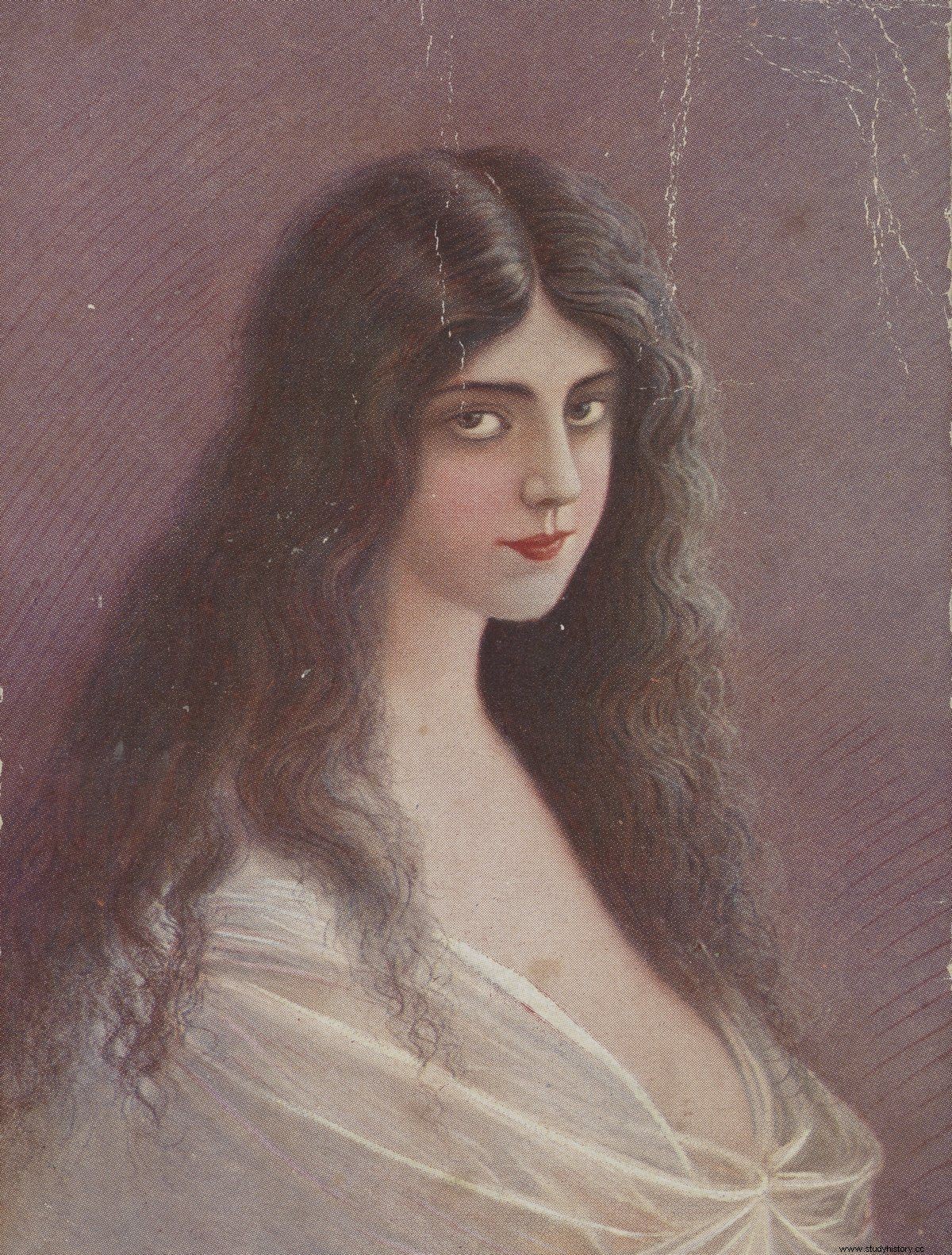 The Berlin student described by Magnus Hirschfeld would not have resisted the temptation to cut such beautiful hair.
He also remembered his childhood years, admitting that he was already attracted to his sister's hair. So he cut them off and hid them. The defendant's honesty was overwhelming. Even in answer to the most important question.
- If we had released you from custody today and were released, would you have done the same?
- I don't think so (…). But I cannot guarantee.
Magnus Hirschfeld was also impressed by the 23-year-old's straightforwardness. However, he had no doubts that such people should be forcibly hospitalized. "The fetishist has committed against the property of others and cannot count on being free to do his own thing. He must be, as a madman or sick, for a longer period (...) excluded from the community "- he wrote in the worksheet Sexualism and Criminalistics , in Polish, published in 1930. It was about setting an example. But also:to prevent the escalation of deeds.
In 1900, the daily "Word Polish", published in Lviv, reported on a deviant from Paris, a man by the name of Lemonnet. He has suffered from a braid fetish for years. At first, he only cut prostitutes' hair. Then he started beating ladies of whims. Finally:he ran out into the bustling street, took out his pistol and started firing left and right.
In 1914, a bookbinder was tried in Augsburg, who killed a 12-year-old girl and dismembered her body. The press - including the Krakow "Forward" - immediately recalled that the man "was characterized by sexual degeneration, which was most often expressed in cutting girls' braids". And it was this degeneration that supposedly led him to the path of crime ...
Polish braid cutters
No wonder that Poles approached similar matters with interest and severity. Because we also had an obsessed with braid cutters. In 1913, "Gazeta Łódzka" devoted an entire article to the act of "vandalism". Right next to the equal cases of kidnapping, financial scams and suicides.
"The fifteen-year-old daughter of the director, P., was known for her wonderful golden-haired braids, rare, because they were one and a half long" - the journalist marveled. - "A few days ago, Miss P., passing by Roszkowski's confectionery, suddenly felt [however] that the braids were undone, and then someone cut them off. Terrified, she couldn't even scream. "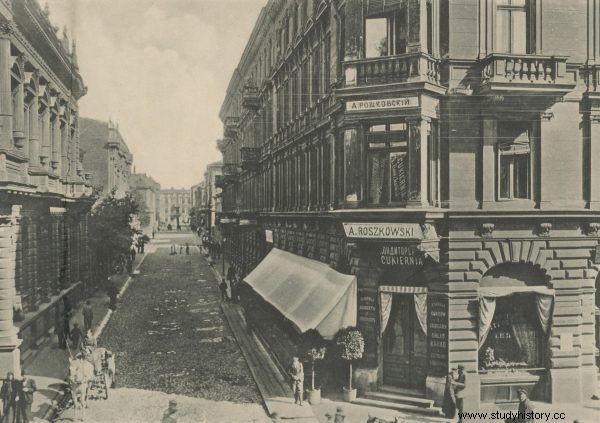 Roszkowski's confectionery. It was before her that Miss P lost her braids.
There were also hair thieves in other big cities. Until the early twenties, at least. Changing fashions ousted them from public awareness. Modern ladies wore shorter and shorter hairstyles. So there was simply nothing to cut. Paweł Klinger, a popular sexologist from Łódź, wrote about the problem as if it had gone into history:
"Braid cutters" were known before the war. They were fetishists for whom the braid was the fetish. With the current fad, this kind of fetish is now extinct .
The second edition of Klinger's book - Vita Sexualis. The truth about human sex life - was published in 1935. Just when the love for long strands began to return. And then also the fetishistic threat made itself known again.
The 1938 scandal drew the attention of the press from all over the country. A man was prowling near Warsaw, waiting for little girls. Not to rape them though, but to get their hair.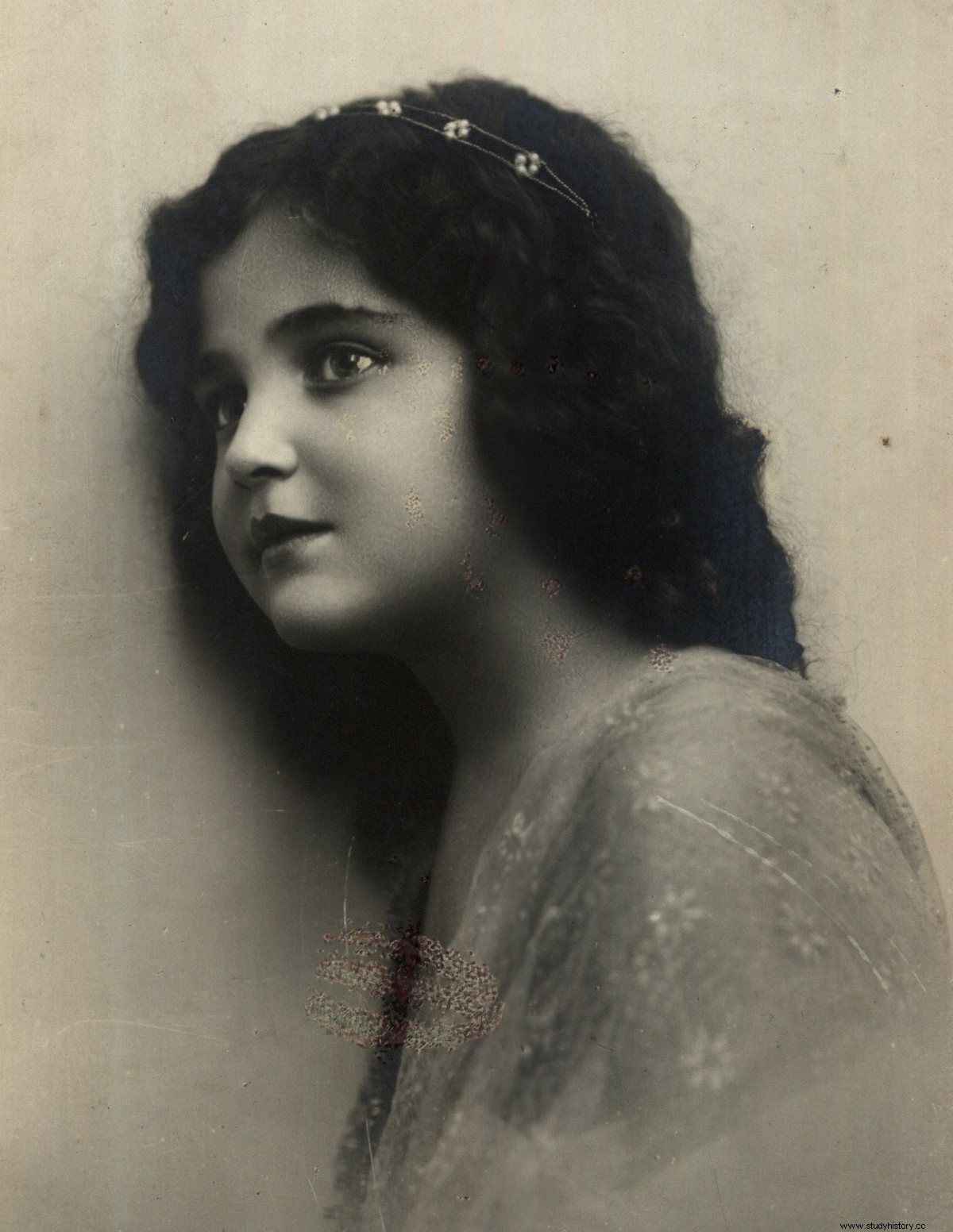 A pervert, prowling near Warsaw in 1938, cut little girls' hair. An anonymous girl in the photo, interwar period.
"Recently, a pervert attacked 8-year-old Maria Łucznikówna in the village of Łomna, whose hair was cut with scissors," reported the daily "Echo". "Thanks to the pursuit, the villain was captured. He was a resident of Warsaw, Wincenty Płatek, who was placed at the disposal of the prosecution authorities "- added" Gazeta Częstochowska ".
Did Płatek find followers? Hard to say. Just a year later, the war broke out. And braids ceased to be of the utmost importance to Poles.