Alfred Rosenberg was one of Hitler's closest associates. This staunch anti-Semite and racist laid the ideological foundations of a criminal regime. You can read about his career and how it was possible to recover his journal after many years in the book "The Devil's Diary", which is an award in our competition.
In today's competition, we have three copies of the latest book by David Kinney and Robert K. Wittman under the title "The Devil's Diary. Alfred Rosenberg. The Man Who Made Hitler " To win one of them, you need to answer all the questions correctly and have a bit of luck during the drawing. Remember that you will find all the answers in our articles, published on CiekawostkiHistorycznych.pl and TwójHistorii.pl.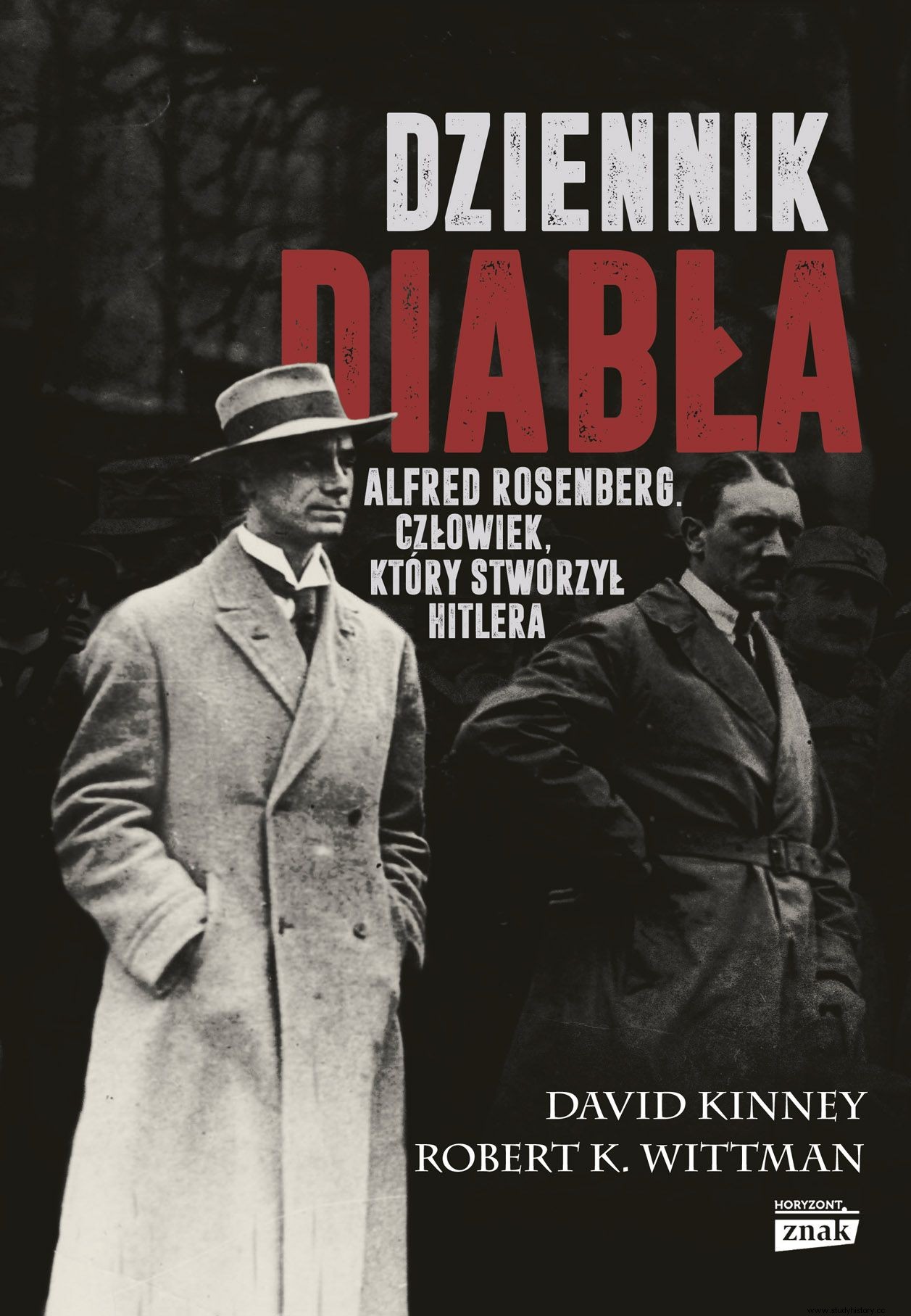 We recommend the book by David Kinney and Robert K. Wittman "The Devil's Diary" , published by the Znak Horyzont publishing house.
The competition is now over. We thank all participants. The list of winners will appear in the next newsletter. You can find the full rules of the competitions HERE.
Are you interested in a book, but you don't want to wait for the contest to be resolved? Buy the book on Empik's website .