It was August 15, 1919. The crowd of miners who had been waiting for a payment for many hours lost their patience and entered the Mysłowice mine square. German Grenzschutz units opened fire on unarmed people.
According to official data, six people died, including two children, and the Mysłowice massacre became a spark that started an open conflict over the most valuable and economically developed lands inhabited by Poles at that time.
Ryszard Kaczmarek, an incomparable expert on the history of Silesians, describes the Silesian Uprisings as the unknown Polish-German war.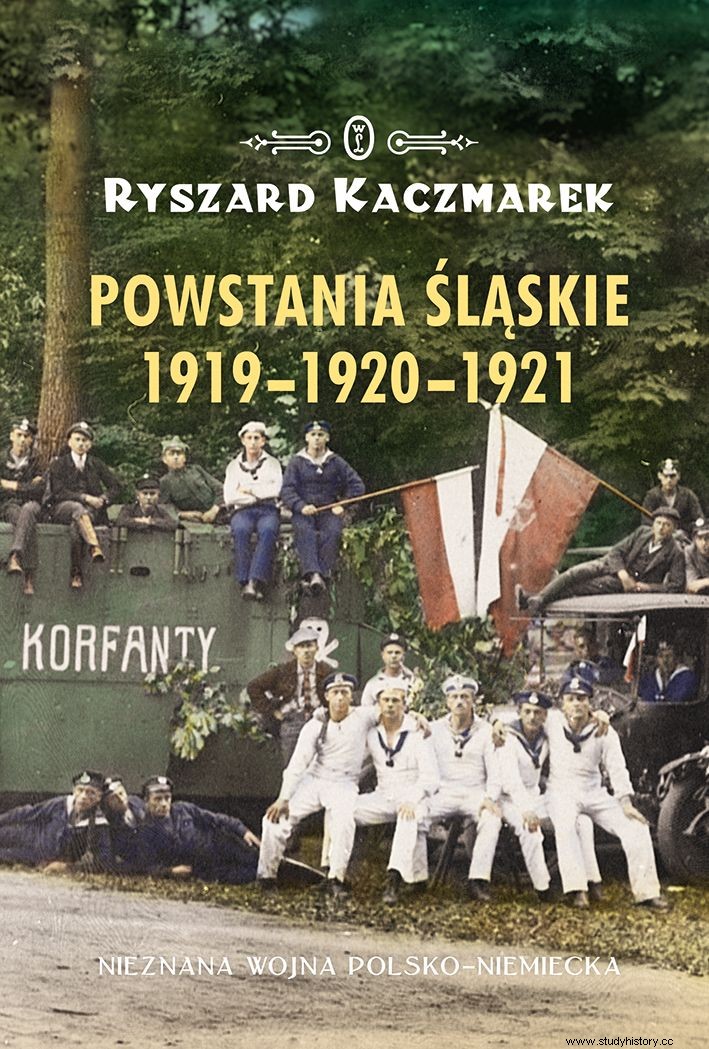 Buy a book by professor Ryszard Kaczmarek "Powstania śląskie 1919-1920-1921" at a discount on the publisher's website.
Silesian Uprisings 1919-1920-1921 is the first popular publication in decades on the most famous events in the modern history of Silesia. Ryszard Kaczmarek has become known so far as an author who looks at regiment lists and civilian accounts with equal attention - also this time readers receive a fascinating book not only about the realities of battle, but also about the lives of ordinary Silesians plunged into the modes of great history.
Silesian Uprisings ... they consist of Poles in the Wehrmacht and Poles in the Kaiser army , for a large triptych that allows you to get to know and fully understand the historical conditions of the complicated Silesian identity.
Buy the book with a discount on the Publisher's website: