Victory
84
Biography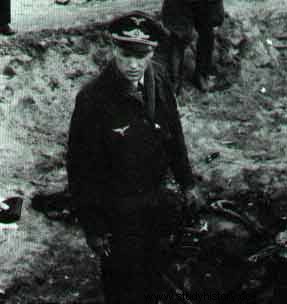 Henrich Prinz zu Sayn-Wittgenstein, nicknamed the "Prince of the Hunt night" was probably one of the most talented pilots of the Luftwaffe. Very calm, never losing his cool, he approached his prey as quickly as possible and only fired with certainty so as not to wake up his opponent.
Born in August 1916, this former cavalry officer did not enter the air force until 1939 and took part in the Polish campaign as a bomber pilot. At his request, he joined the night fighter in August 1941. Appointed Oberleutnant, he was given command of 9./NJG 2, upon its creation in March 1942. On March 2, he claimed his first victory, a Blenheim. On June 29, he already had 10 wins. On the night of July 27, he shot down a rather rare opponent, a Fulmar, which was his 14th victim.


After 49 missions and 22 victories (including 3 four-engined aircraft shot down in 39 minutes ), zu Sayn-Wittgenstein received the Ritterkreuz on 2 October 1942 and was promoted to the rank of Hauptmann. He then left NJG 2 to take command of IV./NJG 5 at Dôbertiz, equipped with Ju.88C. This unit arrived on the eastern front in April 1943 and was stationed around Orel to oppose night raids by the Soviets. Until the arrival of IV./NJG 5, the Luftwaffe employed only aircraft without radar and whose only chance of success depended on moonlight. in July 1943 alone. Sayn-Wittgenstein was credited with 29 victories on the eastern front, 7 of which were won in less than twenty-four hours, between July 24 and 25. The prince had brought with him two Ju.88C-6b (carrying the codes C9+AE and C9+DE); one of them had been stripped of all superfluous equipment (armor, ventral firing post, defensive armament, etc.) and its upper surfaces had received a special treatment, which allowed it to gain some 40 km/h compared to to the standard version. On August 31, then holder of 47 nocturnal successes, zu SaynWittgenstein received the Oak Leaves.
He had in the meantime requested that he be sent to the western front where he thought the possibilities of success were greater. He obtained satisfaction and was entrusted, on August 15,
the command of Il./NJG 3, based in Schleswig and dependent on the 2. Jagddivision, responsible for the protection of the north-western sector of the Reich.
On January 1, 1944, the prince was appointed Kommodore of NJG 2 and took up residence in Deelen, Holland. On his first outing, on the night of January 2 to 3, he shot down 6 planes (including 4 four-engined aircraft in less than an hour) and then recorded 72 confirmed victories on his list.
The R.A.F. was launched at that time in the battle of Berlin; every night large formations of Bomber Command invaded the German skies, involving the entire Luftwaffe in hard and long night fights.
On the night of January 21 to 22, 1944, more than 700 heavy bombers set off for the German capital and some other large cities. Sayn-Wittgenstein, on his Ju.88G (coded R4+XM), patrolled the Magdeburg region. In less than three-quarters of an hour, he shot down 5 Lancasters, taking his score from 79 to 84 victories, thus overtaking Major Lent (who won his 81, success that same night).
Unfortunately, his aircraft struck an escort Mosquito. He ordered his crew to parachute out and attempted to land his disabled plane. His body was to be found in the wreckage of the Ju-88 near Schonhausen. The prince was decorated with the Swords posthumously on January 23.