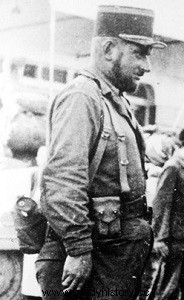 Raymond Dronne, born in Mayet (Sarthe), March 8, 1908 and died in Neuilly-sur-Seine on September 5, 1991, is a free Frenchman, Companion of the Liberation.
He is known as being the commander of the first detachment of the 2nd Armored Division to enter Paris on the evening of August 24, 1944, when it was liberated.
Unit 2nd Armored Division
Rank Col.
Achievements Liberation of Paris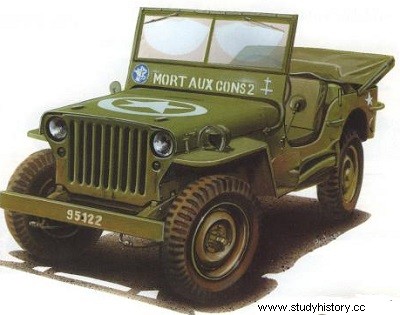 Raymond Dronne comes from a family of farmers and millers settled for several centuries in the Sarthe, sectors of Ecommoy and Mayet. It was in these two towns that he did his primary studies before attending the Le Mans high school and the universities of Leipzig and Berlin. A graduate of the Free School of Political Science, doctor of law from the Faculty of Paris, he became administrator of the colonies in 1937. He joined Free France in August 19401.
He was the French captain to whom General Leclerc, commander of the 2nd Armored Division, ordered the launch of the liberation of Paris by throwing to him:"Run straight to Paris, enter Paris!" ". To do this, he had under his command the 9th company of the Chadian marching regiment (nicknamed La Nueve), made up mainly of Spanish republicans2 whose language he spoke. He thus entered the capital and headed straight for the town hall, which he reached on the evening of August 24, 1944. It is said that the day before this episode, the motto "Mort aux idiots" inscribed on the hood of his jeep. He ended the war with the rank of battalion commander and was made colonel in 1947.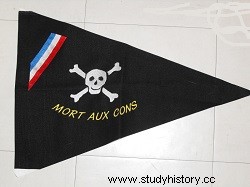 He later became mayor of Écommoy from 1947 to 1983, senator from 1948 to 1951, then deputy for Sarthe from 1951 to 1962 and from 1968 to 1978, succeeding Albert Fouet.
Books
The Revolution of Algiers, ed. France Empire, 19585.
Le Serment de Koufra, ed. Harmattan, 1965 and Editions I read Their adventure, no A239.
The Liberation of Paris, ed. Presses de la cité, 1970.
Travel diaries of a Free France crusader, ed. France Empire, 1984.
Travel diaries, volume II – The hallali from Paris to Berchtesgaden – August 1944-1945, ed. France Empire, 1985.
Life and death of an Empire – Decolonization, ed. France Empire, 1989.
Decorations
Grand Officer of the Legion of Honor
Companion of the Liberation (decree of December 29, 1944)
Croix de guerre 1939-1945 (7quotes)
TOE War Cross (2 quotes)
Resistance Medal
Colonial Medal
Wounded Medal
Commander of the Black Star (Benin)