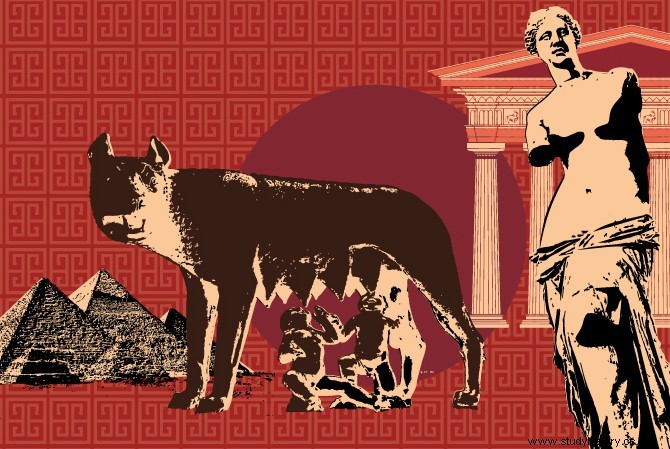 We believe we know everything about the first bishops of Rome, materialized by names in the canon of the mass, by a series of portraits in Saint-Paul-outside-the-Walls and by the "crypt of the popes" in the catacombs. However, this Roman memory is late and largely fictitious. The story only begins in the middle of the II th century.
The very function of ecclesial leadership has long been ill-defined in Rome. Around 160, a "president" celebrates the Eucharist (consecration and sharing of bread and wine in memory of Jesus' last meal, the Last Supper) and manages social assistance. The title of "bishop" appears in epitaphs from 236.
In 250, the bishop was at the head of an important organization and a numerous clergy. Its means of action and its resources are considered exceptional, on the scale of the capital. Around 200, Calixte set up the first shared Christian funerary enclosure in the catacombs. The importance of certain bishops of Rome derives less from their function than from their personality. Until 190, they were all Greek-speaking Orientals. They are integrated into episcopal networks in the East, which Cornelius activated in 251 to fight the schism of Novatian by convening a "great synod" in Rome.
Others took advantage of the centrality of Rome and its hospitality to arbitrate liturgical (Anicet around 160) or theological (Zephyrin around 215) controversies. The Roman see does not enjoy any particular authority, and its holder does not have the exclusive title of "pope". The "You are Petrus », this particular investiture of Peter, is invoked by Bishop Stephen (254-257) without his being able to impose his authority on his colleague from Carthage on a disciplinary question, any more than his predecessor Victor (189-199) on his colleagues from Asia on the Easter calendar.
Nevertheless, the first treaty devoted to the unity of the Church, in 250, recognizes the anteriority and the pre-eminence of the See of Peter, source of the unity of the Church:it is a turning point.