Zora Neale Hurston (1891 – 1960) was an American writer who participated in the revival of African-American culture, notably with her novel Their Eyes Were Watching God .
A literature lover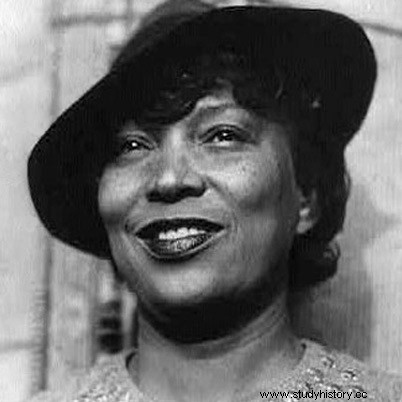 Zora Neale Hurston was born on January 7, 1891 in Notasulga (Alabama, United States). Daughter of Lucy Ann Hurston, teacher, and John Hurston, Baptist preacher, she is the fifth of eight children. When she was three, her family moved to Eatonville, Florida, an African-American community where her father would later become mayor. Zora would later describe Eatonville as a place where African Americans could live as they wished, independent of white society. Young, she was already passionate about literature.
In 1904 Lucy Ann died and John remarried almost immediately. He and his new wife then send Zora to a Baptist school in Jacksonville. They eventually stop paying the fees, and the young girl is expelled. Subsequently, she worked for a while as a servant for a theater company. In 1917, pretending to be born in 1901, she enrolled at Morgan College and graduated in 1918. She then studied at Howard University and then at Barnard College where she graduated in anthropology in 1928. Interested through black American folklore and Haitian voodoo, she participated in the Harlem Renaissance (revival of Afro-American culture) by producing the literary magazine Fire!! . In 1927, Zora married Herbert Sheen, a jazz musician with whom she remained married for four years.
Their Eyes Were Watching God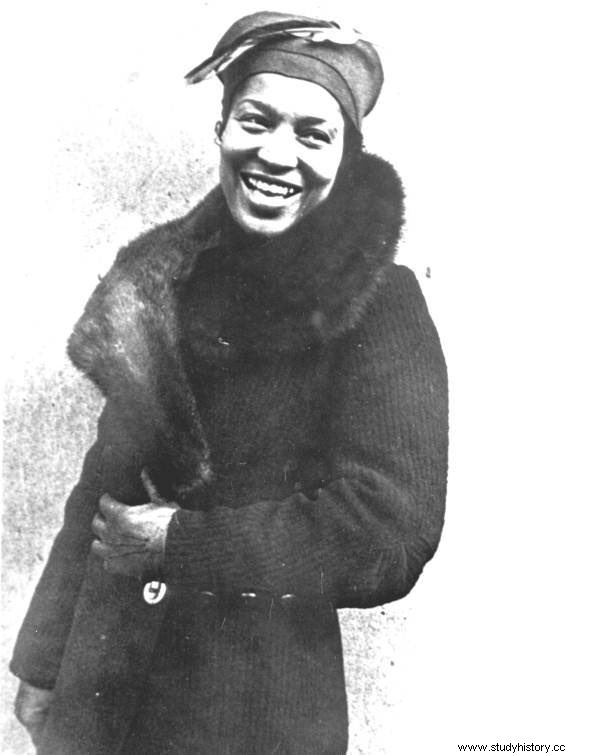 After several short stories, Zora Neale Hurston publishes the book Mules and men in 1935 and the novel Their Eyes Were Watching God in 1937 (in French Une femme noire ), but his writings sold poorly. She created a folk dance group that staged the culture of the southern United States and then left for Haiti to conduct research on the local culture. His works are of major importance, particularly with regard to the use of drugs during Voodoo ceremonies as a means of entering a trance. At the same time, she continues to write short stories and articles. In 1954, Zora is sent to Jacksonville to cover the murder trial of Ruby McCollum, a black woman who had killed a white doctor whom she accused of repeated rapes. The case receives media coverage. Zora also contributes to the writing of Woman in the Suwannee Jail , a book by William Bradford Huie, journalist and civil rights activist.
Subsequently, Zora wrote articles for various newspapers, worked in a library and then as a substitute teacher. On January 28, 1960, in Fort Pierce, she died of a heart attack and was buried in an unmarked grave. It was only after the publication of the article by the African-American writer Alice Walker, In search of Zora Neale Hurston, that his work is experiencing a resurgence of interest. Zora Neale Hurston is enshrined in the National Women's Hall of Fame.