South African pediatrician specializing in HIV, Glenda Elisabeth Gray (b. 1962) conducted pioneering work in the prevention of mother-to-child transmission of HIV. In 2017, you voted for her for the Nob'Elle Medicine Prize!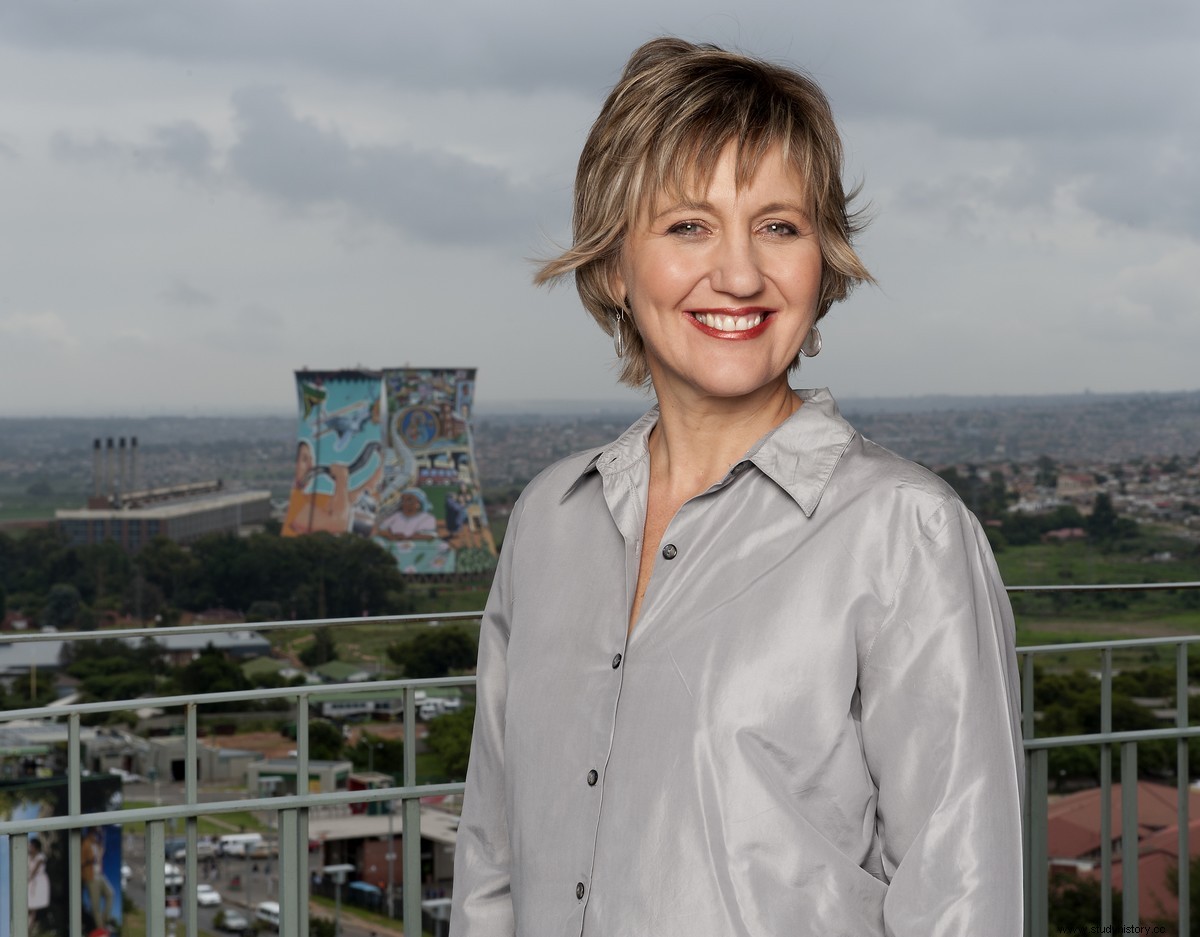 Committed against apartheid
Daughter of an accountant mother and a miner father, Glenda Gray was born in Boksburg, a mining town in northeastern South Africa. Her parents, her five siblings and she live in a poor region of the country, integrated into the black community.
From an early age, Glenda dreamed of becoming a doctor. Encouraged by her parents, she began studying medicine at the University of the Witwatersrand, specializing in paediatrics. A committed woman, she campaigned against apartheid and got involved in campaigns to end segregation in hospitals. It organizes strikes, treats the wounded during demonstrations, denounces the brutalities committed against activists.
The HIV epidemic
As a doctor, Glenda Gray witnesses the first cases and the first deaths due to HIV. When her first patient dies, she is marked by her powerlessness to save him. When Glenda completed her training as a pediatrician in 1993, the epidemic had spread and HIV had become the number one killer of children admitted to hospital.
Glenda is involved in HIV prevention campaigns. Although she has no plans to do research, she is looking into ways to prevent mother-to-child transmission of HIV. With a colleague, she founded a perinatal clinic dedicated to HIV where she offers tests and advice to pregnant women. In 1996, the clinic became a research unit called Perinatal HIV Research Unit .
Fight against the government
Glenda Gray's first article argues, contrary to what was said at the time, that mothers in developing countries can use artificial milk rather than breastfeeding to limit the risk of transmission. When researchers develop a drug (Zidovudine) preventing transmission during childbirth, Glenda believes that the treatment is too expensive and too long to be used in developing countries; it conducts studies to try to find the most effective and least expensive drug.
As her research culminates, Glenda comes up against the government's refusal to distribute the drug to hospitals. Some in government argue that AIDS is caused by poverty and not HIV, and oppose the drug. Glenda has to fight to distribute it and get it accepted.
In 2001, she embarked with others on a lawsuit against the government. The following year, she obtained from Mandela the Nelson Mandela Health and Human Rights Award for his efforts against mother-to-child transmission of HIV. Nelson Mandela's support, the reward, the trial converge to attract public attention. Later that same year, the court ruled in favor of Glenda and allowed the drug to be released.
In search of a vaccine
In 2008, Jacob Zuma becomes president and revises upwards the policy to fight against HIV and the deployment of antiretroviral drugs. In 2013, Glenda Gray received South Africa's highest honour, the Order of Mapungubwe, in recognition for her work against HIV transmission; the number of children born infected has indeed dropped drastically.
Glenda has since been working on the creation of a vaccine that works on adults, which can then be used to vaccinate and protect children; it leads the most important research network on a preventive vaccine against HIV.
Glenda Gray was named one of the Time 100 100 Most Influential People in 2014 .