The free city of Nuremberg was one of the favorite places of residence of the Holy Roman Emperors. Louis of Bavaria, who reigned between the 13th and 14th centuries, held Courts on more than sixty occasions in this imposing castle. Also numerous imperial diets were held in the halls of him.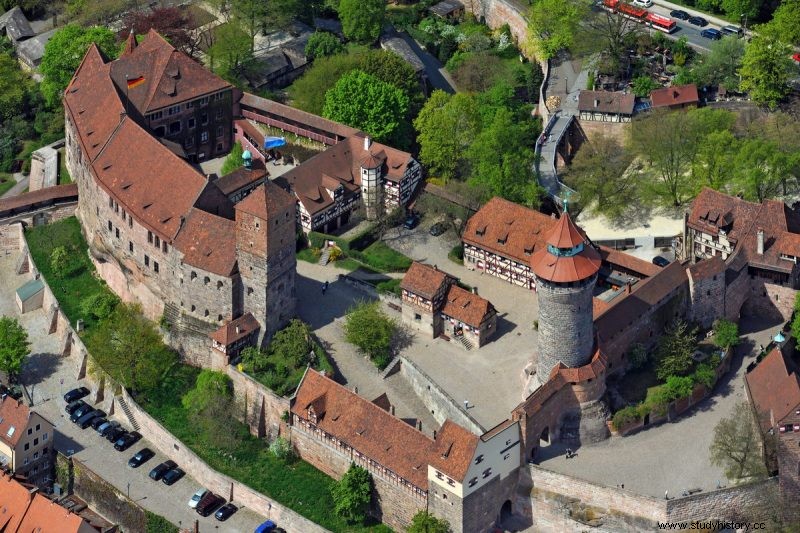 The place also became a political and cultural center of the German people when the Golden Bull was approved, in which it was forced to celebrate the first diet of each new emperor in the city. The imperial significance of Nuremberg was completed when in 1423 Emperor Sigismund ordered the transfer of the imperial jewels to Nuremberg to be stored there.
The Nazi party pursued the restoration of the German Empire. Following their medieval beliefs, which have lasted until today through Protestant Christian theology, blood, today personified in culture and language, transmit rights and duties. Nazi ideology advocated the resurgence of the German people, so they had to look for the greatness of that people in the past.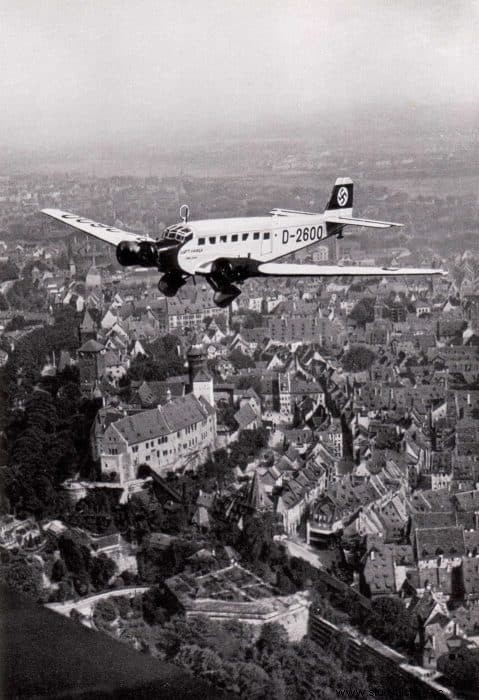 Archeology and history were tools long used by Nazi propagandists to justify their policies. Identity elements such as the imperial castle of Nuremberg were used recurrently in their propaganda.
During World War II the castle was destroyed by Allied air raids. However, the construction was raised again after the war. Today it is one of the most visited tourist places in the Franconian city.
How to get to the Imperial Castle of Nuremberg
The Imperial Castle of Nuremberg is located in the historic center of the city, so the best way to get there is on foot. Alternatively, use the T4 tram line to the Tiergärtentor stop. .