In 1906, the city of Nuremberg held a major regional exhibition for agriculture, industry and commerce under the title Bayerische Jubiläums-, Landes-, Industrie-, Gewerbe- und Kunstausstellung . A large fairground was built in Luitpoldhain Park for this great event.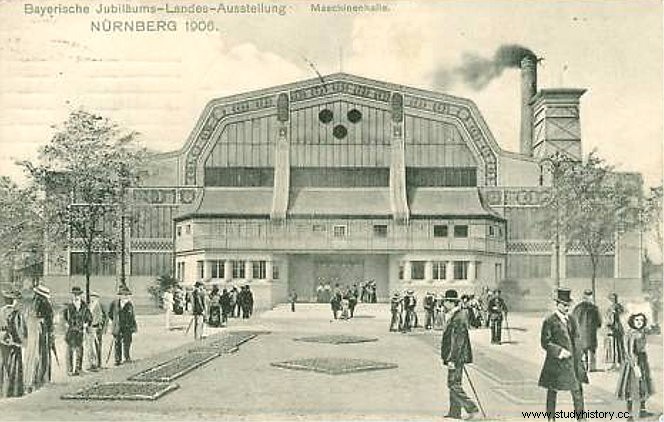 In 1933 the Nazi party decided that Luitpoldhain Park would become the scene of the party day celebration. For this they built the Luidtpoldarena next to the Luitpoldhalle. The second would also be used for large events, since it allowed the attendance of 18,000 people. However, the modernist style of the façade did not match the National Socialist ideology.
Between 1933 and 1935 the building underwent a major renovation under the direction of the architect Albert Speer. The facade was completely rebuilt in Nazi style. From that moment on, the door would be presided over by a large swastika that welcomed those attending the party's events.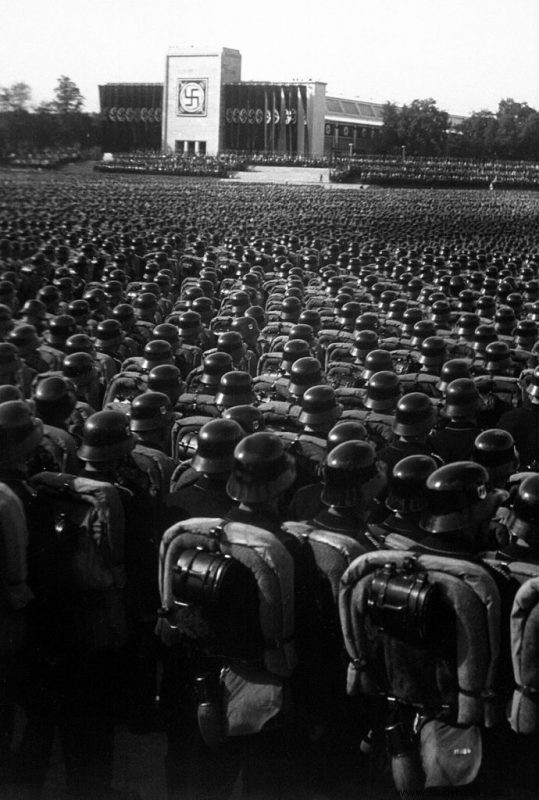 To give greater grandeur to the acts of the party, Hitler ordered that a great organ be installed. The instrument was obtained from the Martin Luther Church in the Mariendorf district of Berlin.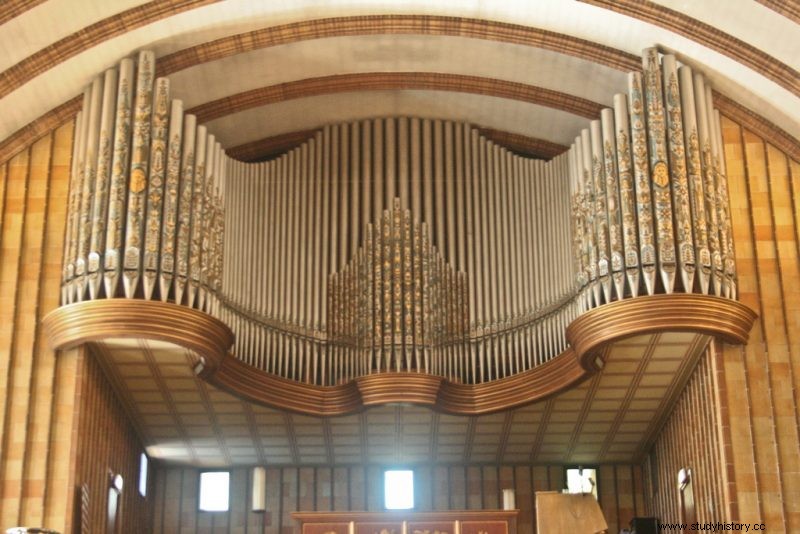 In 1935, the promulgation of the Nuremberg Laws was held in the Luitpldhalle. These laws invented the Jewish race. Until that moment in history, a Jew was a person who professed the Jewish religion, regardless of his ethnic origin. With the Nuremberg laws, Judaism became a racial issue, not a religious belief.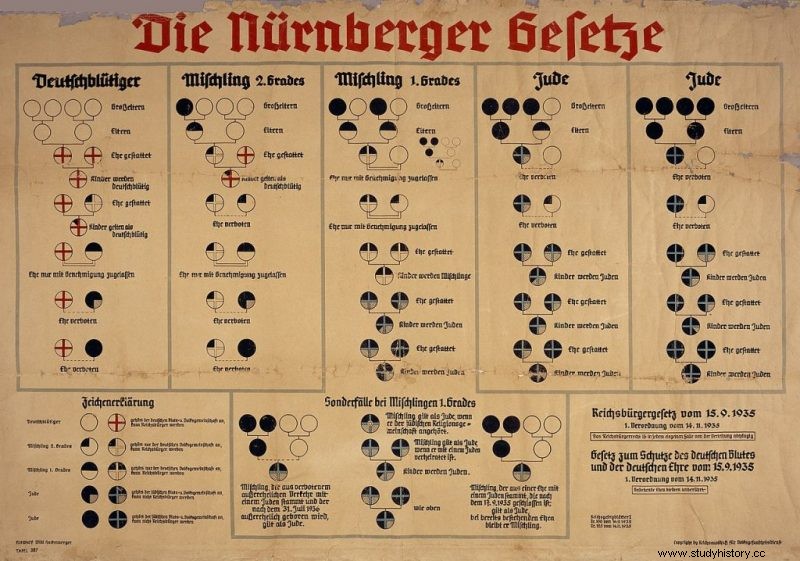 The Luitpoldhalle was destroyed by British bombing in 1942. Today only the entrance staircase is visible. You can also see the organ in its original location, the Martin Luther Memorial Church in Berlin.
How to get to the Luitpoldhalle
The remains of the Luitpoldhalle are located in the Luitpoldhain Park. To get there you can take tram line 8 to the Luitpoldhain stop. . You can check Nuremberg transport HERE.
The best guided tours in Nuremberg