During the reign of Kaiser Wilhelm II, Germany underwent significant urban development. Public institutions carried out large construction projects with the aim of showing the power of the imperial regime.
Within this historical context, a new power building was built in Magdeburg in 1913. It was the new police headquarters. The construction was done in neo-baroque style, as was traditional at the time. The complex housed the central police offices and the city, as well as 49 cells, which were used as a dungeon for preventive prisoners.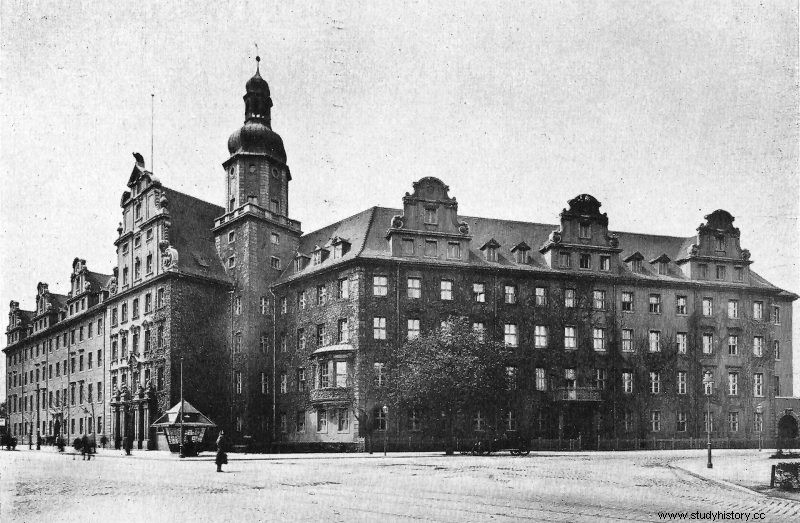 During the National Socialist regime, the Nazi terror apparatus took over the facilities. According to records, up to 1945 up to 41,000 people passed through its cells. The reasons for the arrest were simple:to be against the regime of Adolf Hitler. Jews, political opponents, gypsies or Jehovah's Witnesses passed through there.
The building was also converted in 1933 into an improvised concentration camp. The urgency to eradicate any opposition after the Nazis took power in March of that year forced the authorities to use the backyard of the building as a place of seclusion. Over the weeks, different makeshift camps opened up throughout the city.
After World War II, the German Democratic Republic continued to use the building as the city's police headquarters. Since 1990, the premises have been transformed into the Ministry of the Interior of Land Sachsen-Anhalt.
In 2010, a commemorative plaque was placed to remember the victims of Nazi terror and the repression of the GDR who passed through that place.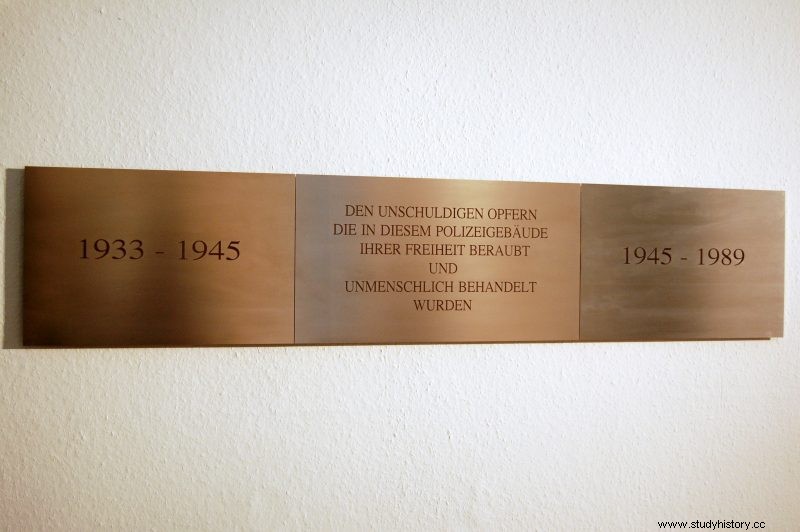 How to get to the Magdeburg police station
The former Magdeburg police headquarters, now the Land Sachsen-Anhalt Ministry of the Interior, is located on the central Halberstädter boulevard. To get there you can take the tram to the Halberst./Leipz.Str. stop.