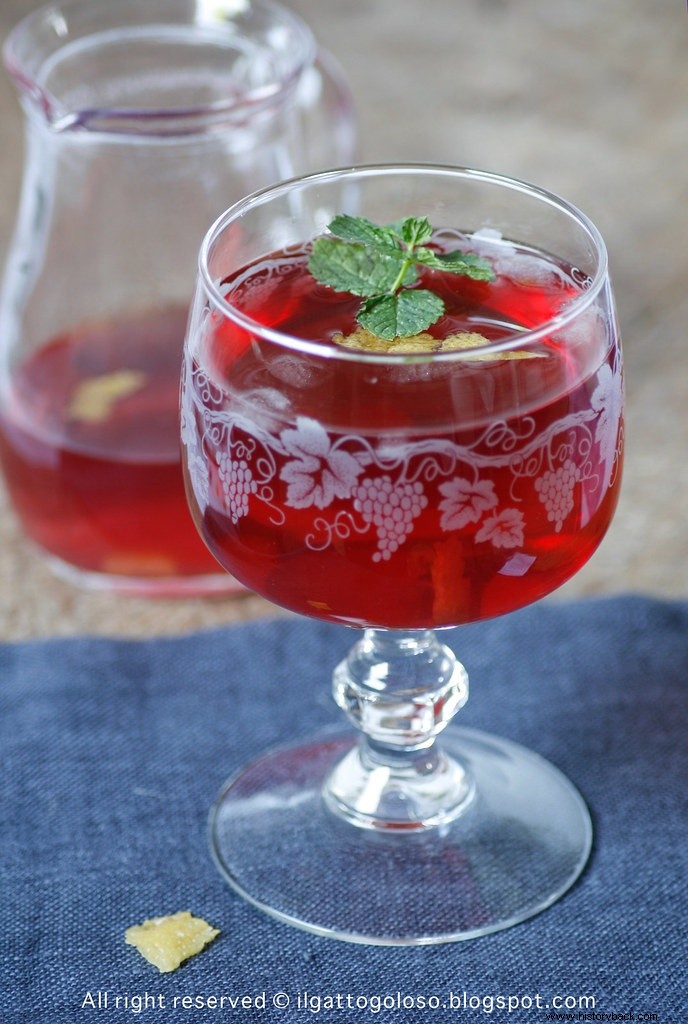 Claret Cup
The one to prepare the Claret Cup, is recipe number 730 of the famous cooking manual by Pellegrino Artusi, La science in the kitchen - The art of eating well.
It is an English drink that the great chef Italian of the 19th century defines "pleasant and easy to perform".
The only recommendation?
To make it you need a red wine of excellent quality.
Artusi suggests Bordeaux, Chianti, Sangiovese and the like.
The ingredients you need are the following:wine 5 deciliters, water 5 deciliters, lemons 5, white sugar 500 grams.
Here is the procedure to follow verbatim:
"Boil the sugar in the water for 5 minutes.
Remove from the heat, squeeze the lemons in this syrup and pour the wine, then pass it through a diaper.
Put it back on the heat to boil it slowly for 25 minutes and let it be bottled.
Serve elongated with water and cooled with ice in summer.
If you have to keep it for a long time, keep it in the cellar ".
The alcohol content of the drink is high, so drink only on a full stomach!
In addition to the Claret Cup , in Artusi's recipe book there is an entire section dedicated to the preparation of syrups.
Of course, since then the guidelines for proper nutrition have changed profoundly, but with some precautions, most of the recipes remain entirely valid for us too (Photo gives:https://www.ilgattogoloso.com/2009/09 /claret-cup-bibita- inglese-dellartusi.html).