They say that history is the propaganda of the victors, but being forgotten as part of the victorious army is even more cruel. This is the story of the 140,000 Chinese workers who were hired by the Allies in World War I .
The thousands of casualties suffered by the French and British, especially on the Somme and Verdun, during the first two years of the war, forced the Allies to withdraw troops assigned to other tasks to cover casualties on the battlefront. This solution left without troops destined for less heroic but equally necessary tasks such as digging trenches and latrines, repairing roads and railways, loading and unloading material... So, workers were hired outside of France and England... specifically in China. As a non-belligerent nation, the Chinese government did not allow its citizens to be hired to fight but as pawns. Although the first to hire Chinese were the French in 1916, the largest number - some 100,000 - were recruited by the British Army creating the Chinese Labor Corps or CLC (Chinese Labor Bodies).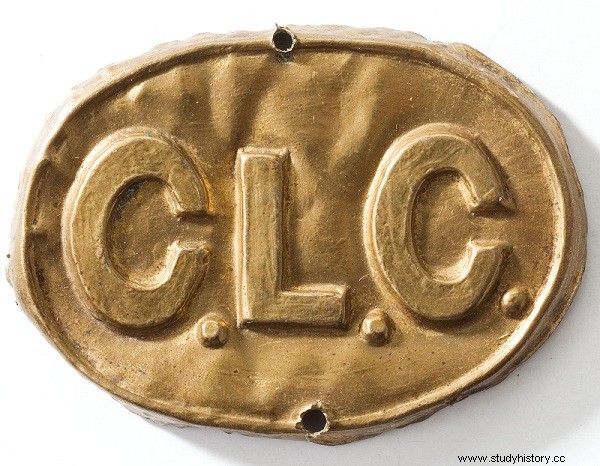 These laborers were recruited from among the peasants in the poorest areas of China with the promise of being away from the front line, receiving good treatment and a living wage, part of which would be sent to their families. After a long and winding journey, they arrived at the western front of Europe to work for 12 hours, seven days a week, in harsh conditions and subject to strict military discipline, without being military. Their living conditions were more similar to those sentenced to forced labor than to contracted workers:during their rest hours they had to remain confined in a fenced camp, they were prohibited from fraternizing with the rest, they were identified by a number, letters to their families they had to be delivered open for inspection… their only reward was a plentiful supply of cigarettes.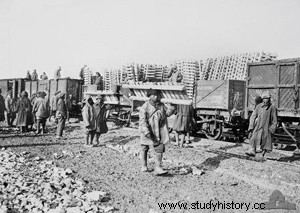 With the Armistice of 1918 it seemed that everything had ended... but it was not. More than half of the Chinese workers - some 80,000 - remained in Europe and were employed in rebuilding destroyed infrastructure, filling in self-dug trenches, recovering and burying the bodies of dead soldiers still scattered on the battlefield at times. riddled with mines - which made them human mine detectors - and other such hardships. According to French and English sources, 2,000 Chinese workers died during their service in Europe either as a direct result of the war and, above all, by the so-called Spanish flu pandemic; Chinese sources put this number as high as 20,000. 40 cemeteries have been identified throughout France and Belgium in which their bodies were buried, the largest being that of Noyelles-sur-Mer (France) in which more than 800 Chinese tombs have been identified. Except for some 5,000 Chinese who decided to stay in Paris, by 1920 all the survivors had returned home.