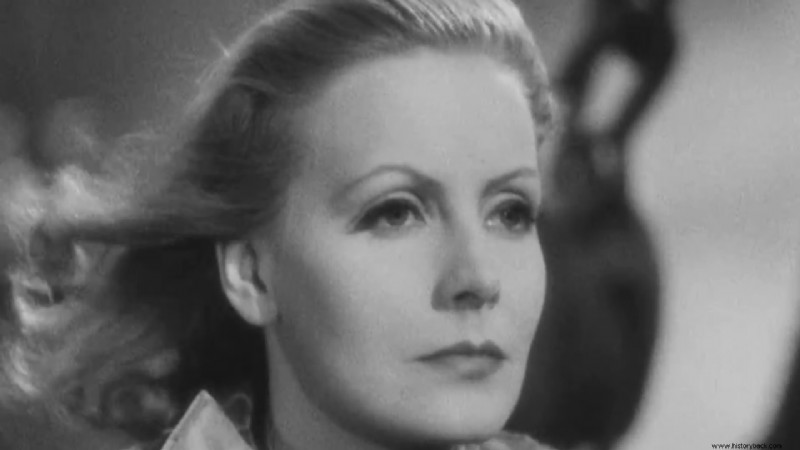 Greta Garbo
Greta Garbo she cannot be considered just an ' actress , but a real myth of world cinema.
The nickname with which she went down in history, The Divine , perfectly conveys the idea of ​​the consideration that her contemporaries already had of her talent.
Below is an essential biography by the Swedish artist, who in a career as short as it is extraordinary, has left a void in Hollywood cinema that no one will ever be able to fill.
Greta Garbo:youth and first professional experiences
Greta Lovisa Gustafsson she was born in Stockholm , in a popular district of the city, on September 18, 1905.
She belonged to a family of humble origins:father garbage man, mother of peasant origin.
When her father fell victim to the Spanish epidemic, the girl's life changed radically.
In fact, her family economic conditions, never flourishing, worsened further for her, her mother and her two brothers.
Fifteen-year-old Greta she was thus forced to leave school, to contribute to the sustenance of her and her loved ones.
She then started working in a barber shop , in which she, however, resisted little due to repeated advances of the store's customers.
Later she was hired at the big PUB stores in Stockholm as a saleswoman and this was her luck.
In fact, on a day of work like many others, the girl served director Erik Petschler , who was struck by her kindness and grace.
A deep friendship was born between the two, which allowed Greta to land, after repeated insistence, in the world of entertainment, obtaining a small part in a film, in which however she went almost unnoticed.
Tenacious and persevering, the young woman managed to obtain a scholarship at the Regia Academy in Stockholm she, and here, during an audition, she met director Mauritz Stiller.
It was the beginning of an important and long-lasting professional partnership, as well as a solid friendship, based on mutual trust and esteem.
Film career and films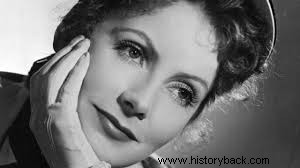 An intense image of Greta Garbo
After several appearances in Swedish silent films , the promising rising star of cinematography decided to change her name to Greta Garbo .
Her inspiration came from the name of a Hungarian ruler of the 1600s.
The film appearances of the 1920s were almost entirely in silent films, although in the later years of this period she had already made an appearance on sound.
Perhaps the Metro Goldwyn Mayer , major American who cast her for so many successful films, she feared that her strong European accent could diminish the public's interest in films.
To be honest, Garbo also felt rather repressed in the roles entrusted to her, which more or less always followed the same pattern, that of the femme fatale , a cynical spy and double agent who inevitably had a bad end.
The best known films of this period are The temptress and The Fatal Woman , preceded by The torrent , which allowed the young actress her to finally be noticed by directors, audiences and critics all over the world.
In the sound film Anna Christie (1930), the acting of Garbo (who in the meantime had improved her English), thanks also to the phrase that became famous "Give me a whiskey, ginger-ale aside, and don't be stingy, boy! ", She found planetary success .
The Thirties marked the moment of maximum splendor in the career of the Swede, who was the protagonist of very successful films.
Let us remember at least Novel , The courtesan , As you want me , Grand Hotel .
Private life, retirement, loves, children and death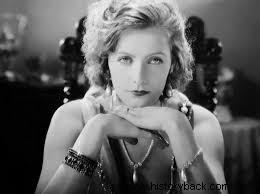 A close-up of the Swedish actress
Greta Garbo, who soon and deservedly earned the nickname " The Divine " for the enigmatic charm and the expressiveness of her gaze, she was an extremely reserved person .
Very little is known about her private life.
Certainly an episode of her marked her deeply in her soul and spurred her to give a different meaning to her existence.
When the father , before she died, she was in the hospital, who was just a teenager, she felt humiliated during the assessment of the health facility regarding the possibility for the family to pay for the necessary medical care.
At that moment, a strong ambition sparked in her and promised herself to possess, in the future, ample financial resources, so as to no longer find herself in situations of need.
Garbo never gave interviews and was far away light years from the star system , she that she had never endured.
Very little is known about her private and sentimental life.
About her Her about her about her alleged homosexuality about her is a still debated topic, while it is certain that the diva had no children.
For the past few years she has lived in close contact with her niece, daughter of her brother, whom she named universal heir of her property in her will.
In 1941, at just 36, Garbo retired from the scene and she lived almost obsessively fleeing the same world that she had made her a star international.
On April 15, 1990, a pneumonia killed one of the most acclaimed actresses of all time ( Photo from :milanonera.com, iodonna.it and donnemagazine.it).