Question 01 - UFAM 2014/1 - Among the many societies on the American continent that reached the stage of civilization – with state political organization, imperialist territorial expansion, hierarchical social division, intensive agriculture – was the Aztec society, whose existence as an autonomous cultural entity lasted from 1350 to 1521. of the Christian Era. Mark the correct alternative regarding the geographical location of this company in the American region known as:a) Central Andes b) Central Amazon c) Paraguay River Basin d) American Midwest e) Valley of Mexico
Question 02 - UFRJ - The Aztec civilization had as its center the region that today corresponds to:a) Mexico; b) the Caribbean; c) the Pacific coast of the USA; d) to Peru; d) Venezuela.
Question 03 - UNESP - 2004/2 - 1st day - The so-called "Civilization" or "Aztec Empire" flourished in the region of the current Mexican plateau, until it was victimized by the Spanish colonization process. About the Aztecs, it is correct to say that a) they traded goods in the cities, but were unaware of the generalized use of money. b) practiced astronomical science, but did not know hieroglyphic writing. c) knew productive agriculture, but did not know weaving and goldsmithing. d) knew writing, but did not know pyramidal architecture. e) Cuzco was the capital of its Empire.

Question 04 - FUMARC - 2013 - CBM-MG - Look at the images and the text.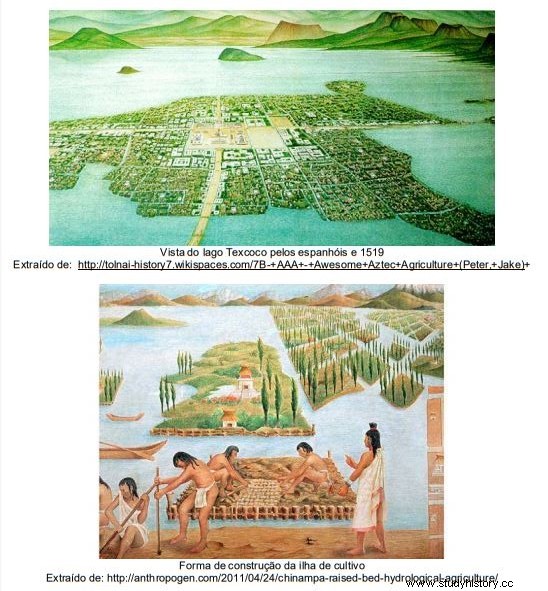 "And when we saw all the cities and towns built on water and other great cities on land drought, and that the built-up ground was straight and level, leading to Tenochtitlan, we were amazed. In fact, some of our soldiers wondered:if it wasn't all a dream." [Free translation (Spanish chronicler, Bernal Díaz del Castillo)]Based on what is known about Aztec culture and the images, it can be deduced that they represent(A) Calpulli.(B) Tlatoani.(C) Terraces.(D) Chinampas.
Question 05 - INEP - 2014 - ENADE - Degree in History - The production of writings that combined phonetic, logographic and ideographic glyphs with paintings was carried out for over two thousand years in Mesoamerica and is considered one of the defining characteristics of this macro-region.SANTOS, E. N. Historiographic uses of the Mixteco-Nahuas codices. History Magazine. USP. Sao Paulo, no. 153, 2005, p, 70.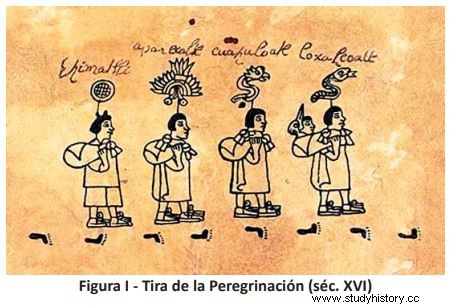 Available at: